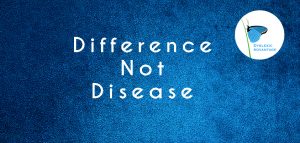 Dyslexia as Difference, Not Disease.
Although 15-20% of the population are dyslexic and comprise among some of the most accomplished people in society,  the British Dyslexia Association has had to make a statement of concern regarding The Guardian's recent article regarding dyslexic donors.
"The British Dyslexia Association (B.D.A.) is certain that dyslexic individuals and the children of dyslexic individuals will be shocked and disappointed to discover that this form of discrimination appears to be taking place. We first became aware of this when a member of the public contacted the B.D.A. Helpline (0333 405 4567) to say that they had been refused as a donor because of dyslexia being listed as a neurological disease within the sperm bank's literature alongside A.D.H.D., Alzheimer's, Epilepsy and Parkinson's Disease. However the B.D.A. recognises dyslexia as a difference, not a disease.
The B.D.A. feel that people with dyslexia have a lot to give society and are extremley sought after in various professions such as the recent coverage of GCHQ advertising for applicants with dyslexia and other neurological differences. Neurological diversity is important and the ability to process information in different ways can be a huge benefit to society as a whole."
Here in the US, members of the dyslexia community should be aware that our own battles are being fought between old definitions and conceptualizations of dyslexia and new ones which incorporate research into cognitive learning differences and abilities. Research, education, and policy leaders not infrequently refer to dyslexia as a disease or disorder, and funding for dyslexia-related research beyond reading deficits may be extremely limited or even non-existent. What types of memory are strongest for dyslexic learners and what strategies more efficacious for dyslexic writers? University-based research departments and school of education have surprisingly little interest in such questions.
We, at Dyslexic Advantage, hope that the shocking policies across the Atlantic trigger more thinking about US blindspots in our approach to the dyslexic community. It is no accident that some of the most innovative contributors to our global economy have been dyslexic; the challenge is having more established leaders from research, education, and policy recognize that if they work in positive ways to remove the school and workplace obstacles that children and adults with dyslexia have to face every day, all of society will benefit.