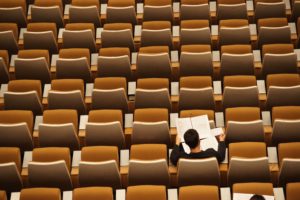 The outlook for the fall semester remains unpredictable. What does it mean for this community?
The situation about the pandemic remains very fluid as does the state of public and private schools at all levels, therefore complex and individualized decisions are being made at homes all across the country.
Many colleges and universities, secondary schools, and households are experiencing considerable financial stress leading many to decide to take a gap year or semester, or scale back on educational plans.
On the one hand, some college counselors have suggested aiming high for their college choices because college entrance exams are waived and students may be more likely to get into their 'reach' choices because of lots of other students choosing to stay closer to home or take gap years.
The risk of this option is getting a top school choice that is expensive, but also not able to offer the full college experience because teachers are struggling to teach on Zoom, many activities are canceled, and students don't get to experience the full away-from-home experience with fellow students. Students accustomed to work-study jobs may find fewer options available, too.
For students who were already in college or graduate school, some may choose to spend a gap year in their college town. Many faculty members may still need help and although dormitories are closed, off-campus apartments may now be looking for tenants so that it may be possible to save. If you are taking an internship, volunteer position, or paid position for a small amount of pay (or none), make sure that experience is a valuable one.
What project is being offered to you? Is there a possibility of publication? Will your supervisor value your efforts or is the job grunt work? Many jobs may be a mix – but see if you can get a sense how you will be valued by a supervisor or boss. In research labs for instance, many students may start cleaning glassware, but they also may sit in on lab meetings and be given more responsibilities as they learn to do more things – like maintain lab cell cultures or extract DNA. Bad jobs are those with little contact with other team members. If your prospective mentor doesn't take any interest in you and you may be holed away in a back room transferring numbers to other Excel sheets, then you will have a low paying job with no experience to speak of afterwards.
Because of financial considerations, many students may scale back on their away-from-home college experiences, opting instead to take a few online courses or courses at local community college that stand a good chance of transferring credit to a 4-year program. Others may opt to work if they're able or search for alternative tracks like certification that can improve job prospects as well as job rates.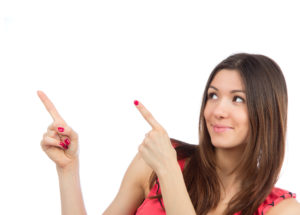 What about if you or your student is determined to return to college in the fall? Currently, a wide range of possibilities are being considered by different schools: from all online, to partially online, smaller classes with social distancing, shorter class blocks, to postponing entire semesters. To see what some changes colleges have talked about, read articles from NPR, Business Insider, and CBS News.
With the option of taking classes over longer periods (for instance 2 quarters instead of 1 quarter), it's possible that the slower progress may help some students complete their programs. The difficult question is whether some flexibility might be given to the workloads that students must maintain in order for FAFSA requirements for scholarships and loans to be maintained.
As in pre-pandemic times, schools must provide accommodations to students in order to ensure equal access to information and demonstration of knowledge. For dyslexia assessment, some psychologists like Summit Center have the capability of testing remotely; some universities (like Stanford!) have accepted the results of remote testing using the Neurolearning app. Testing for college or university is confidential; the results are not shared with any outside organization or persons without your permission.
What can be unpredictable is knowing how easy (or hard) the experience may be for online college classes and tests.
Many students have talked about fatigue with extended online classes and some tech-averse professors over-compensate by overloading students with readings. One student recently complained that when all classes switched to online learning, the professor just posted pdf files and told his students to "summarize them."
Students must also be prepared to self-advocate when comes to test-taking conditions. If possible, it would also be helpful if the student could be given practice with software (text-to-speech, speech-to-text) or be told which software will be available. Because auditory and speech difficulty can accompany dyslexia, having to use new software suddenly for a high stakes exam can put students at a serious disadvantage.
Many may have difficulty recognizing different voices reading text aloud, while others may have trouble with software accurately transcribing on the basis of their speech. Having a scribe is also not without its difficulties; some schools insist that students dictate all punctuation and capitalization, even if those aspects of writing won't be graded.
If a student regularly uses a contextual spelling or grammar software like Ginger or Co:Writer, then you can request whether this can be regularly used as part of school accommodations.
Even if your college is all remote learning, many campuses still offer designated note-takers, so contact your student success office.
Tests taken in Canvas or other software platforms have time conditions – so if you have extended time accommodations, make sure your teacher sets up the exams to account for this.
If your school uses the UProctor system (such as used for the GRE, GMAT, and other standardized exams), check out articles like this one to anticipate problems that may occur and make sure you ask for enough time for tests to adequately reflect your knowledge.